Posts for tag: nutrition
By SCV Oral and Maxillofacial Surgery
November 19, 2018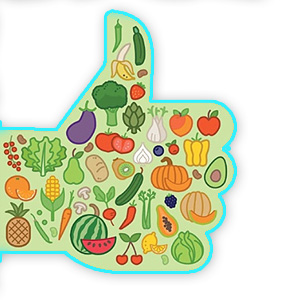 In the quest for the ideal diet, people often stress over one particular food group: carbohydrates. And for good reason—some carbohydrates have been linked to chronic inflammation, a contributing factor in many diseases. One such condition in particular, periodontal (gum) disease, could permanently damage your dental health.
But before you throw all the carbs out of your diet, let's take a closer look at them. Not all carbs are the same or contribute to inflammation to the same degree.
Carbohydrates are organic compounds existing in living tissues. In foods, the most prevalent of these are sugars and starches that break down during digestion into the simple sugar glucose, which the cells in an organism use for energy.
But not all carb-based foods digest at the same rate, measured along a scale called the glycemic index. High glycemic foods like sugar, baked goods or potatoes digest quickly and can rapidly increase the glucose levels in the blood (blood sugar). This sudden glucose spike then triggers an insulin surge from the pancreas to restore the level to normal. This process in turn can cause inflammation.
On the other end of the glycemic index are complex or unrefined carbohydrates that digest much more slowly, and don't quickly elevate blood sugar like simple carbs. In fact, nutritional studies consistently show carbohydrates in most vegetables, greens, beans or whole grains may actually decrease inflammation.
Inflammation is also a primary factor in gum disease, caused by a bacterial infection in the gums. Chronic inflammation damages the gums' attachment with the teeth and can contribute to eventual tooth loss. And if your body already has an overactive inflammatory response due to your diet, you could be even more susceptible to gum disease.
A change in your diet in relation to carbs could help reduce this risk. Eat less sugar, white flour, rice and potatoes and more complex carbs like fresh vegetables and fruits. For even more protection include foods rich in Omega-3 fatty acids (like certain fish and nuts) and less Omega 6 foods (fried food or pastries, or chips, for example). And don't forget your antioxidants, vitamins and minerals.
Eating fewer simple carbs and more complex carbs will help reduce inflammation in the body. And that's a good thing for your gums.
If you would like more information on how diet affects dental health, please contact us or schedule an appointment for a consultation. You can also learn more about this topic by reading the Dear Doctor magazine article "Carbohydrates Linked to Gum Disease."
By SCV Oral and Maxillofacial Surgery
July 22, 2018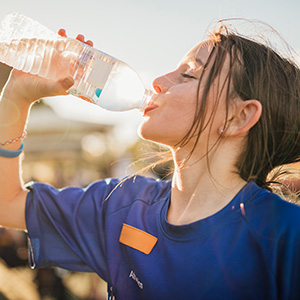 It's easy to work up a thirst in the summer. You might be shooting hoops in the park, riding on a trail or playing volleyball on the beach. No matter what your favorite summertime activity is, outdoor fun can leave you dry—and then it's time to reach for a cold one. But when your body craves hydration, what's the best thing to drink?
The answer's simple: water!
Sure, we've all seen those ads for so-called "energy" and "sports" drinks. But do you know what's really in them? Sports drinks (all of those different "…ades") are mostly water with some sugars, salts and acids. "Energy" drinks (often promoted as "dietary supplements" to avoid labeling requirements) also contain plenty of acids and sugars—and sometimes extremely high levels of caffeine!
Studies have shown the acid in both sports and energy drinks has the potential to erode the hard enamel coating of your teeth, making them more susceptible to decay and damage. And the sugar they contain feeds the harmful oral bacteria that cause tooth decay. So you could say that the ingredients in these beverages are a one-two punch aimed right at your smile.
It's a similar story for sodas and other soft drinks, which often have high levels of sugar. In fact, some popular iced teas have 23 grams (almost 6 teaspoons) of sugar per 8-ounce serving—and a single 24-ounce can holds 3 servings! Many diet sodas (and some fruit juices) are acidic, and may damage your tooth enamel.
Water, on the other hand, has no acid and no sugar. It has no calories and no caffeine. Simple and refreshing, water gives your body the hydration it craves, with no unnecessary ingredients that can harm it. In fact, if you fill a reusable bottle from your own tap, you may not only benefit from cavity-fighting fluoride that's added to most municipal tap water…you'll also be helping the environment by cutting down on unnecessary packaging.
It's best to drink water all of the time—but if you don't, here are a few tips: If you want to enjoy the occasional soda or soft drink, try to limit it to around mealtimes so your mouth isn't constantly bathed in sugar and acid. Swish some water around your mouth afterward to help neutralize the acidity of the drinks. And wait at least an hour before brushing your teeth; otherwise you might remove tooth enamel that has been softened by acids.
What you drink can have a big effect on your oral health—and your overall health. So when thirst strikes, reach for a cold glass of water. It can help keep you healthy this summer…and all year long.
If you would like more information about nutrition and oral health, please contact us or schedule an appointment. You can learn more by reading the Dear Doctor magazine articles "Think Before You Drink" and "Nutrition & Oral Health."
By SCV Oral and Maxillofacial Surgery
September 29, 2017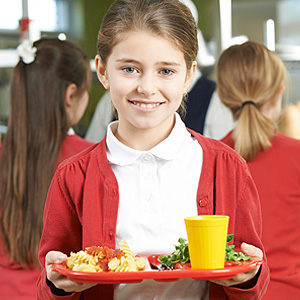 Sending the kids back to school means it's time to start packing those lunch boxes! What your children eat and drink can have a big effect on their oral health. So it's important to know what the best choices are… and what to avoid. Here are some tips for sending your kids off with a tooth-healthy school lunch every day.
Tip 1: Avoid Sugary Drinks
The scientific evidence is overwhelming that sugar is the most important dietary factor in causing tooth decay, and soft drinks are the largest source of sugar in many kids' diets. Even natural fruit juices have unhealthy amounts of sugar. So when it comes to beverages, keep it simple: H₂0 is the way to go!
Tip 2: Get Creative With Shapes & Flavors
Healthy food that's low in sugar doesn't have to be boring! You can use cookie-cutters to shape calcium-rich cheese and whole-grain bread into flowers, stars — even dinosaurs. Unbuttered popcorn can be flavor-boosted with a dash of cinnamon or parmesan cheese. There are all kinds of ways to get creative.
Tip 3: Sweeten The Deal With Fruits & Veggies
While fruits and vegetables do have some sugar, they are a good choice for a healthy smile — and a healthy body. That's because they also contain plenty of water and fiber, which slows the body's absorption of the sugar… and even helps clean the teeth! Kids enjoy the naturally sweet taste of bite-sized fruits and vegetables like cherry tomatoes, baby carrots and seedless grapes. And the cheerful, bright colors of these nutritious little nuggets make them even harder to resist!
Of course, even with a healthy diet, your kids still need to practice good oral hygiene at home, and have regular professional cleanings at the dental office. If you have any questions about nutrition or oral hygiene, contact us or schedule an appointment for a consultation. And have a happy, healthy — and delicious — return to school!