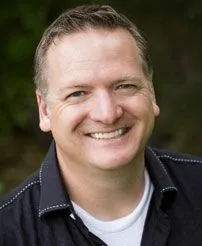 Dr. Robert Mower
Dr. Robert Mower is a board certified Oral and Maxillofacial Surgeon. Dr. Mower has been practicing Oral Surgery in the Santa Clarita valley since 2002. He is a Diplomate of the American Association of Oral and Maxillofacial Surgeons and is also board certified by the American Society of Dental Anesthesiologists. He maintains hospital staff privileges at Providence Holy Cross in Mission Hills, Community Memorial Hospital in Ventura, and San Antonio Hospital in Upland. He has trained around the world in state of the art dental implant surgery, tooth extractions, general anesthesia, orthognathic surgery (jaw) surgery, facial reconstruction, and TMJ. Dr. Mower takes pride in providing excellent care to each of his patients and in making his patients feel at ease with the process.
Dr. Mower is a native of California. He was born and raised in San Bernardino, CA and graduated from San Bernardino High School. He attended Brigham Young University where he received his Bachelors Degree in Zoology. During his time at BYU, he spent two years in Brazil serving a mission for his church. Dr. Mower received his Dental degree at Loma Linda University in Redlands, and then continued on to complete a 4 year residency in Oral and Maxillofacial Surgery at Loma Linda University, where he was privileged to be taught by some of the pioneers in Dentistry and Oral Surgery.
Dr. Mower is a proud supporter of many High School and Middle School athletic programs, as well as musical and academic programs throughout the Santa Clarita Valley. He enjoys participating in Job Shadow day with local high schools to help the youth in our valley decide what career paths to take.
Dr. Mower lives in the Santa Clarita Valley with his beautiful wife and 5 children. Yes, 5! He enjoys spending his free time traveling with his family and is also active serving in his church. He also enjoys music, attending concerts, and many outdoor activities such as boating, wakeboarding, mountain biking, scuba diving, and motorcycle riding.
---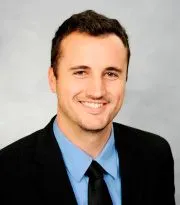 Dr. Ryan Colletta
Dr. Colletta is a board certified Oral and Maxillofacial Surgeon. He completed his specialty training at University of Illinois at Chicago and Northwestern Memorial Hospitals. His scope of practice is broad due to his comprehensive training and encompasses all areas of oral and maxillofacial surgery. His areas of expertise include, but are not limited to, dental and facial implants, treatment of impacted teeth, general anesthesia, facial trauma, TMJ, facial reconstruction, surgical correction of snoring and sleep apnea, nerve repair, corrective jaw surgery (orthognathic surgery), Botox and cosmetic facial surgery. Dr. Colletta's number one priority is providing a positive and comfortable experience for every patient in his care.
As part of his residency, Dr. Colletta also trained at Ann and Robert H. Lurie Children's Hospital of Chicago, one of the nation's top pediatric hospitals, where he routinely provided surgical care for the city's youngest patients. He is committed to providing care for those most in need. His most recent trip abroad was to Campeche, Mexico where he volunteered with Smile Train to surgically treat children with cleft lip and palate.
Prior to his surgical training in Chicago, Dr. Colletta graduated with high honors from both the University of the Pacific Arthur A. Dugoni School of Dentistry in San Francisco, CA where he obtained his D.D.S. and the University of the Pacific in Stockton, CA where he obtained his Bachelor of Science Degree in Biological Sciences. He is also a proud alumnus of Canyon High School of Canyon Country where he was an All-CIF football player.
Dr. Colletta is happy to have returned home to the Santa Clarita Valley with his wife to rejoin family and friends. He enjoys camping, surfing, snowboarding, traveling, and spending time with his family.
---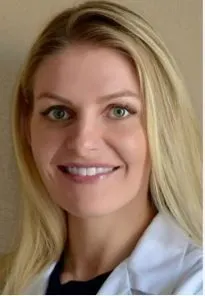 Dr. Luiza Portnoff
Dr. Portnoff is a Board Certified Oral & Maxillofacial Surgeon with a patient-centered approach. She is committed to providing her patients with the highest quality care to achieve the best oral health and surgical results.
Dr. Portnoff graduated at the top of her class in both dental school and hospital based training in Oral & Maxillofacial Surgery residency from Loma Linda University. She offers our patients a complete scope of Oral & Maxillofacial Surgery with extensive training in dental extractions, bone grafting, dental implants, head and neck pathology, anesthesia, and facial reconstruction.
Dr. Luiza Portnoff was born in a small town in Poland surrounded by lakes, forests and agriculture. This was a small town where everybody knew each other, and strong interpersonal skills became second nature. Helping others has always been part of her innate character. Her strong sense of community and empathy was the driving force to enter dental school and then broaden her skills in oral surgery. She volunteered for a mission trip to Kenya to help underprivileged families with lifesaving dental needs. Her focus is on family and culture; she enjoys spending time with her husband and young daughter. When not working, you can find her at the zoo, hiking with her dogs along the coastline, or taking a road trip to a national park.
We are very excited to have Dr. Portnoff join us and are confident that she will earn the trust of you and your patients through her work ethic and caring personality.